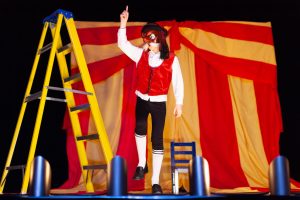 Cultural policy
In order to plan its cultural development, the MRC of Bonaventure is looking to adopt its first cultural policy.
A consultation process is underway to identify the region's development priorities. The resulting cultural policy will enable the MRC of Bonaventure to develop a vision and a long-term global strategy for cultural development.
Cultural commitee
A committee is in place to create a cultural inventory, itemizing the strengths and weaknesses of the cultural sector of the MRC of Bonaventure. This cultural committee will advise and guide the MRC of Bonaventure on the territory's cultural development priorities. The cultural committee is made up of one elected official and five representatives from different sectors of the cultural community.
Participation by the cultural community
Since the process is a collaborative one, the consultations will be sectoral, bringing together artists and stakeholders from the same cultural community. They will be invited to comment on their development priorities and needs.
Public participation
Throughout the process of creating a cultural policy, the public will be called upon to express its views and opinions on its cultural development priorities.  Due to the current global situation, these public consultations will be held online
Population survey
The survey is now closed. Thank you for your participation.

Resource person
Bruno Mainville, project manager
culture@mrcbonaventure.com