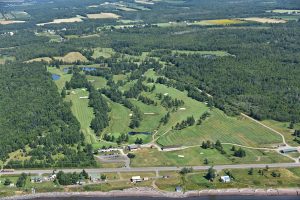 Planning of Intra-municipal Public Lots
The principal activity of the MRC of Bonaventure is none other than to develop the public lands on its territory. An understanding with the Ministry of Forests, Wildlife and Parks permits the MRC to look over the planning and development of the forestry resources.
This understanding permits the MRC to :
Generate and consolidate numerous jobs in the forestry department
To further supply the volume of wood to the local mills and regions
To help conserve jobs indirectly related to the management of the transformation and harvesting of this matter.
Advisor Committee and Multi–Resource Committee
A forest advisor and multi-resource committee are in place to assure the different documents pertaining to the forest be analysed by the MRC. If needed, consulting committees of other resource- persons, may be asked to understand or to view the recommendations.

Resource person
Christian Grenier, forestry project manager
581 357-1125
cgrenier@mrcbonaventure.com