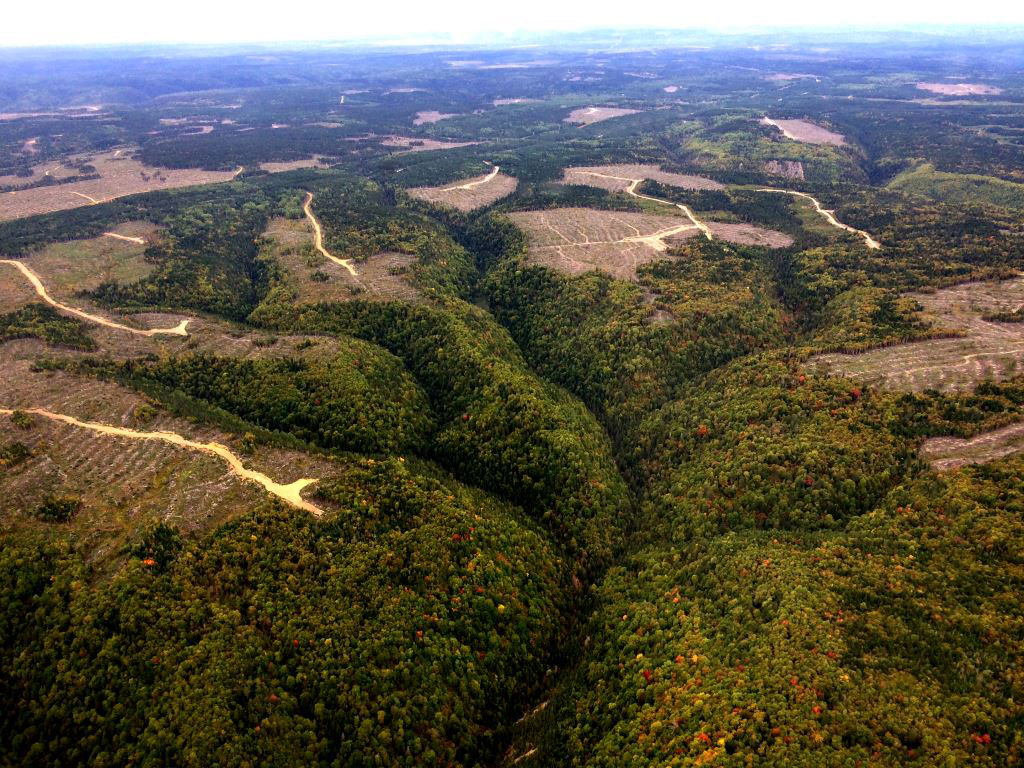 Portrait of our forests
Biophysical View
The forest occupies 94% of the territory of the MRC of Bonaventure leaving 6% inhibited by agriculture, lakes, rivers and urbanized zones. It plays an important role socially, economically, recreationally and educationally for the population, with a durable development plan.
The coverage of the forest of the MRC consists of 15% private and 85% public (including intra-municipal forests. The part of this forest is mainly flat. However, the municipalities of New Richmond and St. Jules Cascapédia have more mountains.

Vegetation
The forest is mostly composed of white birch, yellow birch and popular. Half of the forests in the private sector is classed in the 50 years range. Only 11% of the total volume is classed at 90 years or more. Therefore, it is relatively young forest.

Hydrography
The watershed of our territory is very important, considering we have three of the most famous salmon rivers.  They are the Bonaventure, the Cascapédia and the Little Cascapédia. Their scenic views, limpid waters and the quality of the reproduction of the Atlantic salmon are what makes them famous. Other small lakes and rivers occupy the territory as well.

Development of Forestry Resources
As the years have gone by, several forestry resources have developed. These projects on wildlife, forestry, educational or environmental have given an extra surge in the economical development of our region and a better collaboration with the different partners of our regions.
* The term « forest » refers principally to the wildlife, plant life, watersheds, sceneries, and the potential of wood and non-wooded products.


Resource person
Christian Grenier, forestry project manager
581 357-1125
cgrenier@mrcbonaventure.com