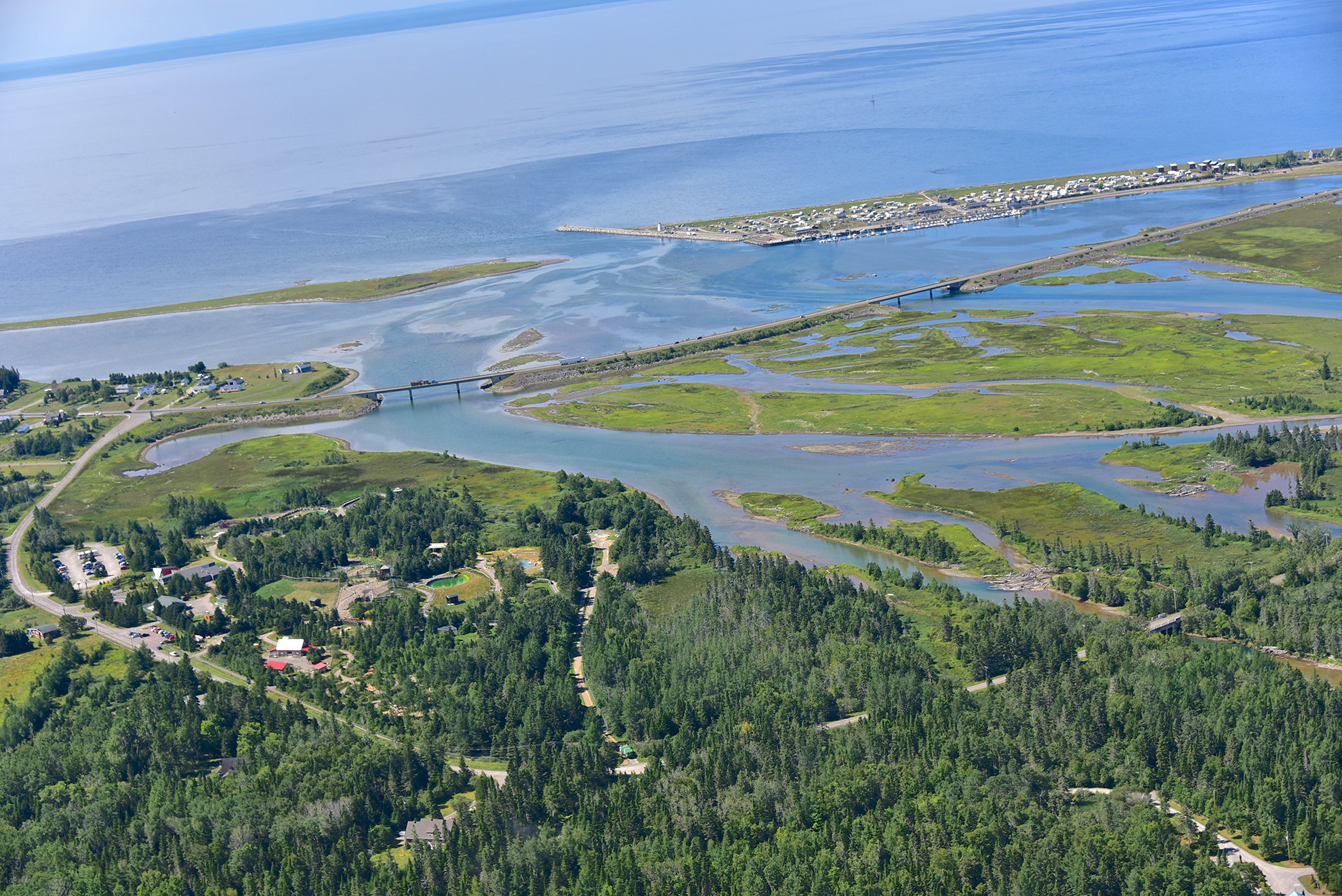 Image of the MRC
In 2018 the MRC of Bonaventure endowed itself with a new logo. This symbol refers to the different natural resources in its territory.
Rivers : the three curving lines symbolize our three important rivers, they being the Grand Cascapedia, Little Cascapedia and the Bonaventure.
Fish: the fish symbolizes the salmon that populate the rivers and the fishing industry.
Forest : the triangle represents the forest, which covers 94% of the territory.
Sun : the circle symbolizes the sunrises and sunsets on our Bay of Chaleur. It also relays all the elements between themselves.
Graphic design :
Sébastien Cantin, graphic designer (New Richmond)
The use of the logo is governed by the graphic and consistent standards to establish the rules to ensure the proper use and maximum impact of the visual identity of the MRC. Any use of the logo must respect these graphic standards. The organizations have been commissioned.
Color with reversed signature