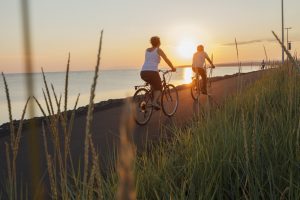 Tourism Development
MRC Avignon and MRC of Bonaventure are thrilled and proud to announce their partnership to intensify their tourist development on the territory. The goal, to assure the development of tourism and balance the optimisation throughout the 4 seasons. An agent of Tourist Development was engaged last November, to support this mandate.
Below, in short form, are the main mandates of the agent of Tourist Development:
Re-establish the concentration of the tourist industry.
Consult the different sectors regarding their needs.
Institute a plan of action for the development of all-season tourism.
Coordinate the realisation of concerted efforts between the two MRC and different partners.
Support the development of projects that boost the tourism sector (private firms, non-profit organisation, associations, municipalities, etc.)
Monitor and help guide innovative tourism initiatives and funding programs that drive local tourism development.
The Tourist industry is the third in importance in the Economy of Gaspésie.  From Shigawake to Ascension-de-Patapédia, via New-Carlisle and Listiguj, our territory is rich in tourist attractions; whether cultural, linguistic, outdoor, gourmet, etc. In the coming weeks, you will be invited to get involved in a strategic development process. Together, we will be able to define the tourism challenges and possibilities of our territory in order to orientate and prioritize the next steps.
To display your interest and to keep you informed, we invite you to fill a short form by clicking on the following link:
Thank you for your involvement in the tourism development of Avignon and Bonaventure. I look forward to further discussing this matter during the upcoming consultation.
Resource person
Simon Pineault, Tourism Development Agent
581 357-0128
tourisme@mrcbonaventure.com