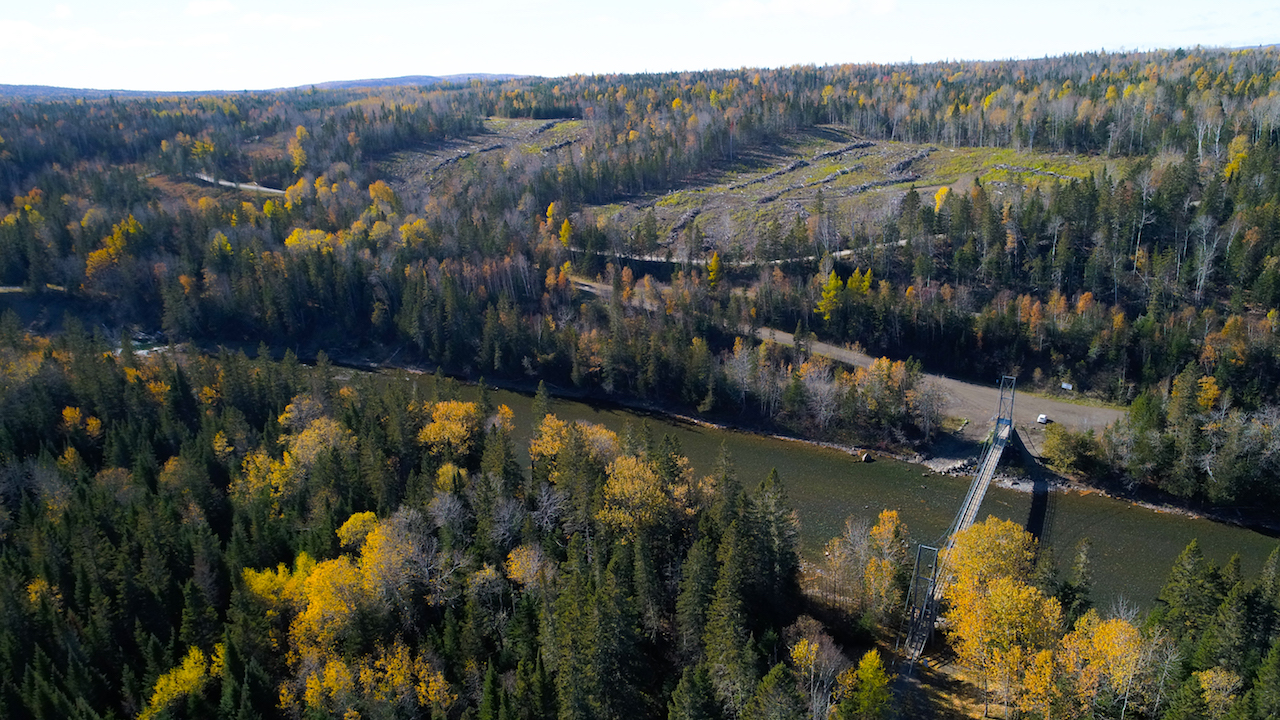 Regulation on the Extracting of Trees in the Private Forests
The dispositions on the extraction of trees in the private sector (regulation on municipal zones), were adopted, by the MRC of Bonaventure in order to protect our natural resources. The wood matter is the key element of this regulation considering it is a very important resource in terms of revenue and transformation. We must not forget that the forest constitutes a privileged area for recreational touristic activities.
Each of the 13 municipalities present on our territory introduced this regulation adopted in 2002, to their regulation on urbanization and zoning. The MRC sees to the application of the regulation on the whole of its territory as well as that of the non-organized territory (NOT).

Regulation Objectives
The supervision of the cuts permitted
The protection of the health and immature forests
The protection of the watershed
The protection of shorelines against erosion
The supervision of deforestation along the forest roads (scenic views)
The protection of wildlife, plant life and biological diversity
To assure the durability of wood harvesting

Authorization Certificates
An authorization certificate is required when one does work which not permitted within the regulation in place. Several reasons may permit a dispensation of the regulation in place. For example if, if you make :
A clearing in an area affected by and epidemic of insects or disease to prevent propagation.
A clearing where more than 40% of the wood is of commercial use and/or 25% of the volume of the wood has fallen due to a windstorm.
Work related to conversion cuts, recuperation cuts, a regeneration cuts and or succession cuts.
In the case of a conversion cut, the preparation and replanting of the land has to be done, within a 5yr. bracket.
A clearing in area where trees have reached their maturity. Otherwise, the methods for cutting must assure the protection of the regenerating trees.
The MRC of Bonaventure invites you to communicate with resource person for the forestry section to obtain more information on the regulation and steps to follow concerning the clearing of private lands.

Resource person
Christian Grenier, forestry project manager
581 357-1125
cgrenier@mrcbonaventure.com