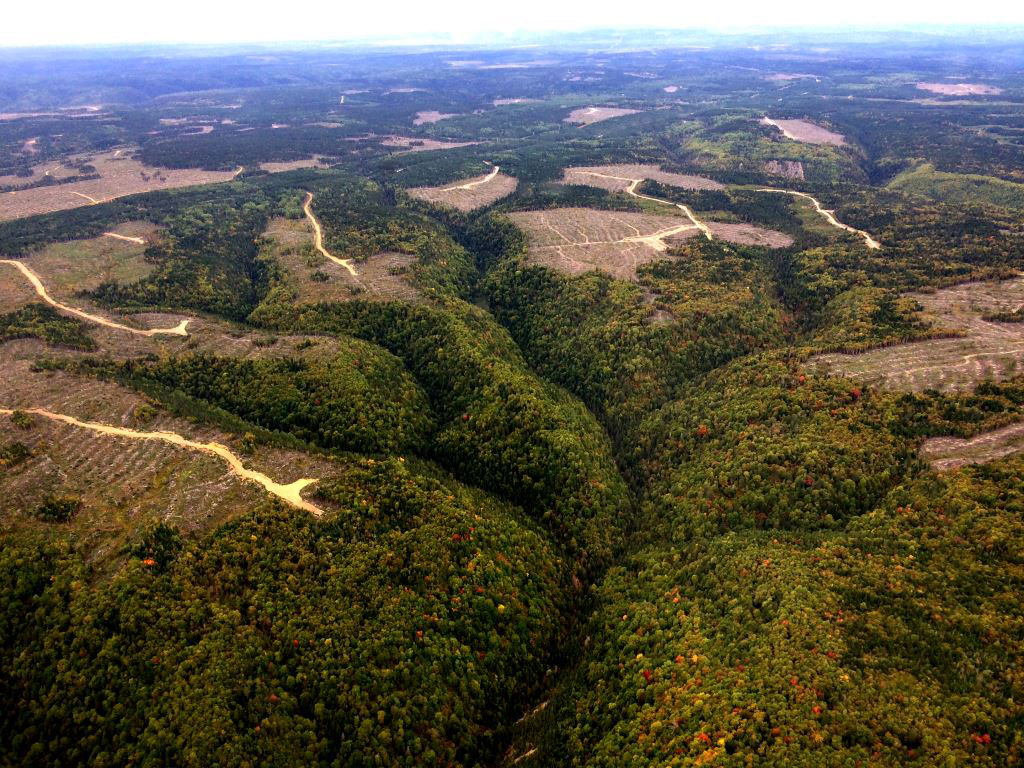 Forest Planning and Management
The management of the intra-municipal public lands (TPI), called residual public lands (TFR) are carried out by the forest-advisory committee, under the supervision of the Council of mayors of the MRC of Bonaventure. They, with the Ministry of Forests, Wildlife and Parks have concluded and understanding under the form of a management agreement permitting the landscaping of the TPI.
In virtue of this agreement, the MRC has a role in the realization of :
A five year plan (PAFIO) and an annual plan (PRAN) of forestry landscaping and harvesting that has to be approved by the ministry.
The preparation of technical notices and silviculture instructions. This relating to a healthy gestation of the intra-municipal public lands of the territory of the MRC, that need to be approved by the ministry.
Visits made by the forestry technicians to prepare and put into function the plans of silviculture and harvesting of the wood.
The official measuring, of the wood harvested must be approved by the Ministry. This according to the measuring method in place.
The gestation or execution of the works are applied by, The Tactical Integrated Forest Management Plan.

Durable Forestry Management Program
The Tactical Integrated Forest Management Plan (RADF) replaced the Regional Forestry Development Program in July 2015. It gives the MRC responsibilities concerning the gestation of its resources. This program:
Permits the MRC to determine their own regional priorities in identifying the amounts they wish to grant for the carrying out of the interventions targeted.
To assure the finances and guarantee the maintaining of activities of the Local Integrated Land and Resource Management Panel Guide.
To permit the realization forestry works on the residual forests under the authorized agreement.
Furthermore, the MRC of Bonaventure was named the MRC to delegate and act as the responsible leader to administrate and manage this program for the whole of the Gaspe region.
The action plan of the MRC of Bonaventure has two concrete measures in the management of forest matter :
To put in value the intra-municipal public forest lands by the plans subscribed in the plan of forest management (PAFI).
To establish the objects integrated in the plan, to put up to date the plan for silviculture and target the sections to be intervened.


Resource person
Christian Grenier, forestry project manager
581 357-1125
cgrenier@mrcbonaventure.com